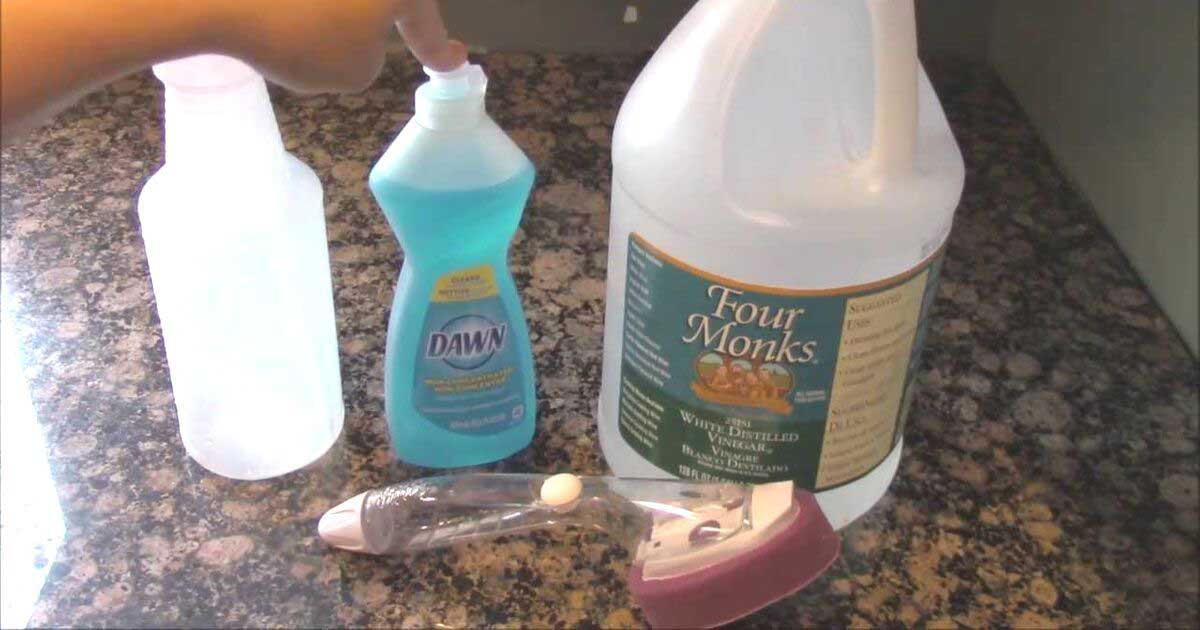 I don't mind doing the majority of chores around my house. Laundry? No problem. Vacuuming? I don't mind it. In fact, I don't even cringe at the thought of cleaning the toilets. However, there's one chore that I've never liked doing whatsoever – and that's cleaning the bathtub and shower. In addition to mildew and hard water stains, there's that thin layer of grime that never seems to go away. Thankfully, this cleaning hack will make the job far easier.
All you need for this cleaning hack is some Dawn liquid dish soap, distilled vinegar, and one of those cleaning wands with the sponge on one end. Simply fill the wand with equal parts dish soap and vinegar before shaking it around a bit to mix up the solution.
Next, wet the walls and floor of your tub and shower. Use the wand to scrub the solution around, then let it sit for about 10 to 15 minutes. When the time's up, spray the surfaces down so no residue is left. Remember, the dish soap will make things slippery, so be careful not to slip if you're doing this while standing in the tub or shower.
The best part about this hack is that you can easily clean while you're having a shower! Just throw some conditioner in your hair, start scrubbing, and you'll end up getting two jobs done at once. You can even leave the wand in the shower so that it's easily accessible the next time you realize it could use a good clean. Now that you know this cheap and simple cleaning hack, hopefully cleaning your tub and shower won't be such a chore anymore!